Learn More
Cottage country is one of Canada's greatest gifts. While making many new friends at the cottage, adults and children alike have many opportunities to partake in numerous activities such as water skiing, wakeboarding, sailing, canoeing, kayaking, jet skiing, swimming, snorkeling, fishing, boating, or simply enjoying a sandy beach. There are times for reading and relaxing whether it is curled up on the sofa, lying on the dock, sitting in an Adirondack chair or swinging in the cottage hammock. Having a family BBQ, sitting out around the campfire with family and friends, watching the sunset, or simply looking at the stars, is particularly enjoyable for all.
Cottage Country Locations in Ontario:
Northern Ontario, Lake Superior, Lake Nipissing, James Bay, French River Regions Haliburton, Algonquin Park
Lake Simcoe, Barrie, Orillia
Collingwood, Blue Mountain, Wasaga Beach
Manitoulin Island
Lake Huron, Bruce Peninsula, Sauble Beach
Lake Erie, Southwestern Ontario
Niagara Region, Niagara on the Lake
Lake Ontario, Kawartha Lakes Region
Ottawa Valley, Rideau Waterway
1000 Islands, St. Lawrence River
Many of our cottages are available for 12 months of the year. The length of your vacation can be from a little as 2 nights to several weeks or more. The rental rates or prices vary depending upon location, cottage size, waterfront access, property size and amenities that the vacation property and cottage offer. There are off-season rental rates for all cottages for those of you who are able to get away when the children are back in school or prefer the cooler months.
While renting a cottage in Kawarthas during the winter, there are also many numerous activities to participate in such as: skating or playing hockey a rink on the lake, snowmobiling, snow shoeing, cross country skiing, ice fishing, leisurely walks on the cottage roads and trails and of course downhill skiing. Devil's Elbow Ski Resort is close by and well known for its winter time fun. Cottage country is an amazing winter land paradise where you can entertain either at the cottage or out at the numerous local restaurants.
The cottages on this website are being offered to you with the expectation that as a tenant, you will take extremely good care of the cottage, property and surroundings. The neighbours are friendly and will respect your privacy and often will offer assistance if needed. Please respect their environment and try to be appropriate at all times, regarding noise and their privacy.
Looking for more info on the Kawartha Lakes? Visit http://ecottagefilms.com for first-hand video footage of lakes across Ontario.
Muskoka, Simcoe, Northern Ontario Regions, and More
We now offer Muskoka Cottage Vacations and other cottage vacations in many regions of northern Ontario! Using our decade of experience renting in the Kawartha Lakes, and with great demand from our community of renters and cottage owners, we have expanded our reach to serve you better. Muskoka is a stunningly scenic area full of gorgeous cottages, picturesque villages, golfing, and summer sports. The Muskoka region was ranked #1 for best trips of 2011 by National Geographic. Whether you're looking to explore Bracebridge, Gravenhurst, Georgian Bay, Huntsville, or any of the Muskoka Lakes – we can help make your dream cottage vacation come true.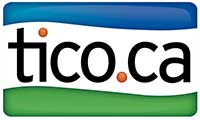 TICO Registration #50021003
"We wish to write a note regarding our recent stay and our experience with Kawartha Cottage Vacations. The cottage was absolutely lovely and clean. Ken and his team at KCV were attentive and communicated continually to ensure that all was set for our weekend stay. What a great cottage and a wonderful experience all around. Looking very much forward to booking another stay through Kawartha Cottage Vacations. Thank you again to Ken and his team.

–Janice H. (Oct. 2017)"
Add Your Cottage to Kawartha Cottage Vacations
If you have a cottage for rent or if you would like to rent out your cottage, we can help you. This is a great way to supplement your income and/or pay for your cottage maintenance, upgrades, heat, hydro, property taxes a new dock or a new pleasure/ski/fishing boat. If you are a cottage owner looking to advertise your cottage rental and would like support in the rental process, you will find Kawartha Cottage Vacations extremely helpful and professional.
Rentals for all the cottages on this site are organized by Kawartha Cottage Vacations Inc and managed by the specific owners of the cottage. Let us know if you would like Kawartha Cottage Vacations Inc to provide checking in/out service. All rental fees are to be paid directly to the cottage owner.
Interested in joining us?
Fill out our website information form.
Questions or concerns?
Please contact rentals@kawarthacottagevacations.ca.